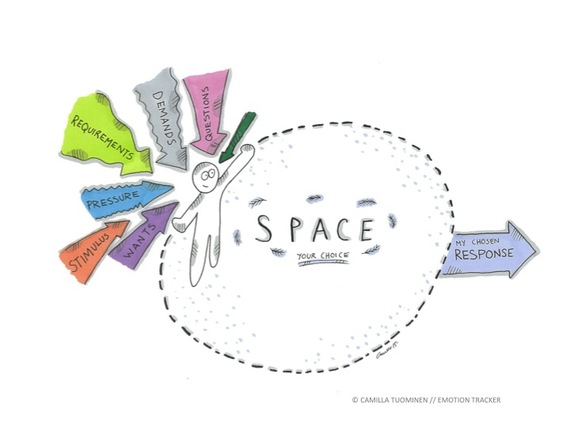 We are constantly asked for things. There are requirements, needs and pressures. Sometimes all this can be quite much to handle.
In these situations, when going gets rough, best advice is to immediately create some mental breathing space. In your thoughts, you can spread your hands and just breath before you react.
"We can choose our response" as the creator of Logotherapy, Vikror E. Frankl teaches us in his great book "Man's Search for Meaning."
"Between stimulus and response there is a space. In that space is our power to choose our response. In our response lies our growth and our freedom."
— This feed and its contents are the property of The Huffington Post, and use is subject to our terms. It may be used for personal consumption, but may not be distributed on a website.