A few months ago during a weekend getaway to Nafplio- Greece, I decided to climb the 999 steps leading to the ancient castle of Palamidi. It was drizzling and I couldn't convince anyone in the group to join in the hike. I was dropped off at the bottom, cellphone-less but with my iPod. I immediately put on my headphones but after ten minutes the battery died and I was left alone, listening to nothing but the rain dropping, endlessly fighting my way to the very top. Even though I appreciated the serenity and the discussion I had with myself that morning, depending on distractions when I get a minute to myself is not a habit easily shaken off.
Last Monday I had to take my lunch break at my new job an hour after my coworkers, finding myself in an empty parking space in the corporate campus. I immediately dialed a friend but they were out of reach. Then I tried another one, still no response. After a few unsuccessful tries and desperately needing to walk my office immobility off my body, I started heading towards my car fast and decisively. When I got there I realized I couldn't get in and hide because I had forgotten my keys in the building. I had no choice but to dwell in circles for an hour like a new-entry misfit or an exercise addict. I could feel the guards look at me wondering where I was going and who I was looking for.
Even though fretful, I decided to take my second 15 minute break that day without a cellphone. I was tired and when one is worn out they are less vulnerable to social consciousness and more tolerant to spying eyes. When I got home without plans for the night, I caught myself setting up the laptop to a t.v. series channel. Could I not have dinner alone? Did I need to fill every breathing minute of my time with a purpose or any type of action? Was I so uninteresting that even I couldn't not stand to focus on me for a single afternoon?
Keeping these questions in mind, I took my hyperactive complexes to bed along with my smartphone. Once again, it took me hours before I was taken in by the great unknown. If walking without a purpose and eating without entertainment were time loss machines can you ever imagine how useless and off-point sleep was? I mean, why give away approximately 8 hours per day, 240 hours per month and a third of my time on this earth to unconsciousness? Why not fight to extend my moving hours than acknowledge I am as senseless and as powerless as a machine that needs recharging?
Through my dependency on action-distractions, I have come to recognize my addiction to control. Every second of my conscious state, I need to justify my existence with a purpose: I am climbing the stairs to get fit and look nice. I am walking in the parking lot to burn my break minutes. I am watching t.v. to have fun. I am going to bed to collect energy. All mediums and no "there". Endlessly working to achieve something, without wondering for one second what that something is. Why do I want to be healthy and beautiful? Why do I work? Why do I have fun? Why do I recharge? To wake up the next day to the same experience, a preparation for an ideal state of living? And when will that state be? Old age, retirement or free time? When will I arrest purpose seeking and take a second to talk to myself? When will I take a look in the mirror and say: "I am there. This is me. Me is now"?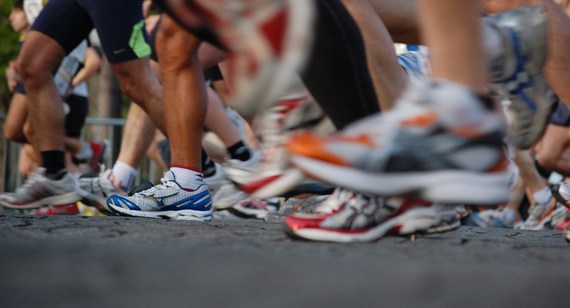 Our commonplace interpretation of dreams is unshakable proof of our control complex, spreading like a virus through distraction-obsession: dreams are a subconscious way of telling us who we aspire to become and our subconscious is trained and shaped through our conscious experience. Never once has it crossed our minds that dreams may be something as simple and as confronting as our parallel existence, having nothing to do with our conduct from 6:00 a.m. to 10:00 p.m. Right and now are not the most intimidating of words but if you place them one next to the other you face one of life's most awakening game rules: Life is right now. You are right now. As many remedies for our lack of control as we develop and implore, life will not be taken off it's paused state to be channeled in our free time any time soon. And even if it were, I am not sure that we would be prepared to handle that landing period. Insomnia, like all practices mentioned above, may be another distraction to treat our control issues. Sleep on the other hand is life. Maybe a parallel one, but it is still life. Sleep is the right and sleep is the now.
To learn more about my Today I Failed At movement, click here
To contact me, email [email protected]
— This feed and its contents are the property of The Huffington Post, and use is subject to our terms. It may be used for personal consumption, but may not be distributed on a website.