By Marissa Gold for Well+GOOD
It's red carpet season, and you can bet celebrities who walk it will be doing everything in their powers to look their best, under the glare of countless flashbulbs and the unforgiving gaze of HD cameras.
RELATED: How To Take Photos Like A Lifestyle Blogger
And this year, many more of them will be wearing cosmetics with cleaner, safer ingredients–it's a healthy trend we're seeing celebs like Maggie Gyllenhaal and Hilary Duff to Rachel McAdams prioritize.
Similarly, top makeup artists catering to their A-list clients are becoming seriously savvy about what non-toxic beauty products really perform in this super-zoom, pore-penetrating arena.
Which natural products have earned their spot in celebrity makeup artists' toolkits? We asked three pros to share their can't-live-without-them picks…
Paige Padgett, author of The Green Beauty Rules, who has worked with Jillian Michaels and Melissa Joan Hart
"I love W3ll People Bio Extreme Lipgloss in Gold. The plumping formula based on peptide technology is what got my attention, but the color is gorgeous enough to make it a must-have regardless. The blend of aloe, coconut, and grapeseed oil soothes and hydrates without being thick and sticky."
RELATED: 14 Beauty Uses for Coconut Oil
"Hynt Beauty Lumiere Radiance Boosting Powder is like a halo in a bottle. I use this to create an overall glow or to brighten underneath the eyes. The subtle mica particles give just enough radiance for a youthful glow, and the formula is talc-free and contains nourishing white kaolin clay, lavender, acai, and geranium oils."
"HAN Skin Care Cosmetics Chocolate Bronze Eye Shadow is one of the softest, silkiest eye shadows I have ever tried, and it's made with a rice, not talc. Rich pigments, vibrant colors, and it's made with natural fruit coloring from plants, veggies, and fruits such as pink carrot and rose. You can pronounce the entire ingredient list."
Romy Soleimani, beauty director at large for Beauty.com, who has worked with Maggie Gyllenhaal and Rachel McAdams

"Weleda Skin Food moisturizer is not only natural, it is gentle and rich. I keep it in my kit and use it constantly on set. It creates a beautiful glow highlighting the high points on the face. I even use it on the body: I use it for cuticles, temples, anywhere I need an extra boost."
RELATED: 5 Ayurvedic Tips For Great Skin
"Jurlique Rose Love Balm is a natural lip salve so soft, it feels like rose petals on the lips!"
"I love multipurpose beauty products like RMS Lip2Cheek. It works as both a lip stain and a cream blush, and it's organic, too."
"Dr. Hauschka Rose Cream is my go-to for hydrated skin. A perfect base for applying makeup."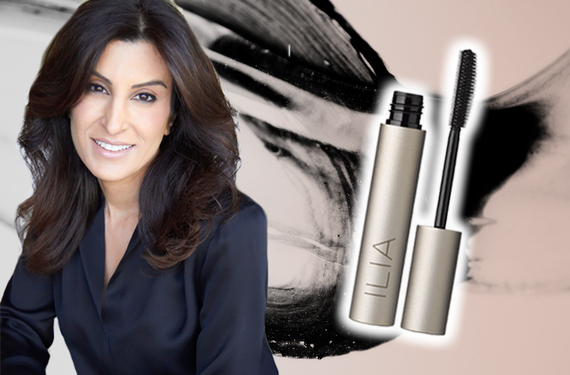 Kendra Richards, who has worked with Cindy Crawford and Hilary Duff
"Ilia Lipstick Crayons are sheer and have great color options. I love that [the line is] vegan, organic, and easy to use and pop in your bag to take with you. My favorites are the Iko Iko, which is a sheer bronze, and Call Me, a sheer bright pink."
"I love Ilia Mascara in Nightfall. It doesn't clump and adds great definition to the lashes and is the best organic formulation I have found so far."
"For my clients, to give hydration around the eyes without a greasy feeling, I love Be Natural Organics CoQ10 Eye Protection Cream' and you can wear makeup over it beautifully."
Now, learn how to pick your own natural beauty products. Read How to be a better reader of beauty labels on Well+Good.
More Reading From Well+GOOD:
12 Face Masks With Super-Clean Ingredients To Soothe Your Winter-Blasted Skin
Gwyneth Paltrow's Beauty and Wellness Obsessions
— This feed and its contents are the property of The Huffington Post, and use is subject to our terms. It may be used for personal consumption, but may not be distributed on a website.