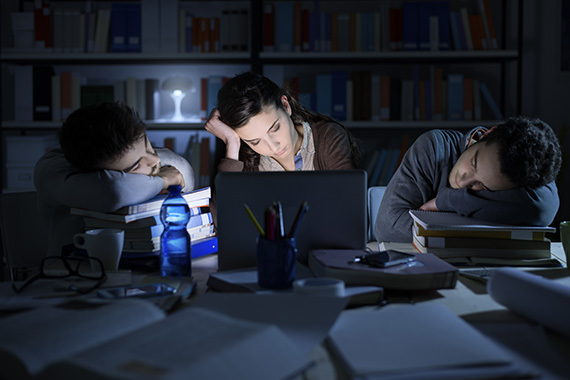 With so much research showing that teens need more sleep why aren't all school districts switching to later start times? Some say it costs too much, but does it really?
In my last post on this topic I pointed out that the US spends over $1billion on standardized testing, and the benefits are in dispute. There's no arguing the benefits of adequate sleep for teens. Researchers unanimously recommend later start times. How much should we spend to make it possible?
Seattle Public Schools is the largest urban school district in the US to make the switch. Next year all middle and high schools will start at 8:50am. The School Board insisted on a cost neutral scenario and that's what we got. We spent two years working towards changes in busing and start times so that there would be no additional costs.
Other districts may or may not be able to achieve this. So it's worth considering how much we should spend to give sleep a chance. Later Education Start Times in Adolescence, by Education Commission of the States summarizes the research and proposes policy changes. In a nutshell, later start time for teens may be the single most effective way to improve adolescent learning, safety and well-being. Starting school an hour later boosts reading and math scores significantly, with disadvantaged students benefiting the most. Later start times remove biological barriers to learning while also improving mental and physical health.
Teens need eight to ten hours every night for normal, healthy functioning. The costs of not getting enough sleep are very high. Early start times reduce performance among disadvantaged students to the same extent as having a highly ineffective teacher. Teens who regularly sleep only six hours per night function with the mental capacity of someone who has gone without sleep for two nights in a row. Sleep deprivation impairs attention, memory, problem solving, critical thinking and motivation. It puts teens at much greater risk for accidents, depression, obesity, risky behavior and teen pregnancy. And it leads to chronic sleep disorders. Consider those costs.
The brain chemistry of adolescence makes it impossible for most teens to fall asleep early. This is not their fault, or the fault of devices or parenting. Blame it on hormones. The fact is, teens can't get the sleep they need if they have to be at school at 7:30am. Starting school before 8:30am works against every effort we as a nation are making to improve the quality of teaching and learning for our children. It also works against the efforts of teachers and districts to engage, stimulate and challenge students.
The Brookings Institute included a cost/benefit analysis in their excellent report Organizing Schools to Improve Student Achievement, using data from the National Center for Education Statistics. It shows that the cost of delaying start times for high schools and middle schools by one hour range from $0 to $1,950 per student. The lifetime-earning gains per student are $17,500 with significant improvements in test scores. According to this analysis the benefit to cost ratio is 9:1. The benefits of starting school one hour later are nine times greater than the costs.
Later start times are by far the most cost effective way we can improve education for millions of teens, helping disadvantaged students the most. The extra added benefits of improved mental and physical health are equally significant. The research clearly shows that the costs of denying teens adequate sleep are far greater than the costs of switching to later start times. The research is so strong that a number of states are considering funding the switch. Strategic planning and community engagement can also lead to zero cost options. The fact is, districts that aren't moving in this direction are knowingly diminishing the success of their students and putting them at risk. It's time to wake up to this basic need and give sleep a chance.
— This feed and its contents are the property of The Huffington Post, and use is subject to our terms. It may be used for personal consumption, but may not be distributed on a website.